PMEC
PMEC is the Phillips Music Education Center – the place to find the most innovative approach to music lessons in the area. We pride ourselves in being different from the typical, dated approach to lessons. We embrace technology and utilize it to help students of all ages and abilities to grasp traditional concepts and to push advanced students to the next level in their playing. We are proud to be the first to offer a "Producers Class" specifically geared toward helping people make the most of the home studio hardware and software available today. Our teachers are excited about helping our students become well-rounded music makers and look forward to the opportunity to help develop their skills, be it with an instrument or a mouse.
A little more info…
Format: We currently offer two formats for lessons. One is the traditional 30 minute once a week lesson. This is the most common lesson taught and is ideal for young students age 6-18, though all ages are welcome. These lessons are taught Monday – Friday between 3 and 7:30 PM in half hour blocks. The Producers Class also falls under this format. During these sessions students are motivated and encouraged with a new assignment for the next week. Progress does not happen at the lesson – time must be spent between lessons to master the skills shown at the lesson. The second format is unique to our program. It is a full hour long session only once a month and includes a customized backing track specific to that lesson's goals. This is geared toward the adult student with a busy schedule unable to predict or commit to a regular once a week time slot, and for the advancing/more experienced player who is interested in a more in-depth lesson and is self motivated to push themselves between lessons to fully incorporate a concept or technique into their playing. These lessons are taught on Saturdays between 10 am and 12 PM. Individual times are flexible – the next month's lesson and time slot are booked at the end of the lesson.
Rates: Our rates are: $90 monthly for the 30 minute once a week lesson on guitar, bass, drums, keyboard, piano, uke, voice, wind and string orchestra instruments, and Producer; $50 dollars for each of the 1 hour once a month lessons. We also offer a discount rate of $75 each per month for multiple family members in lessons.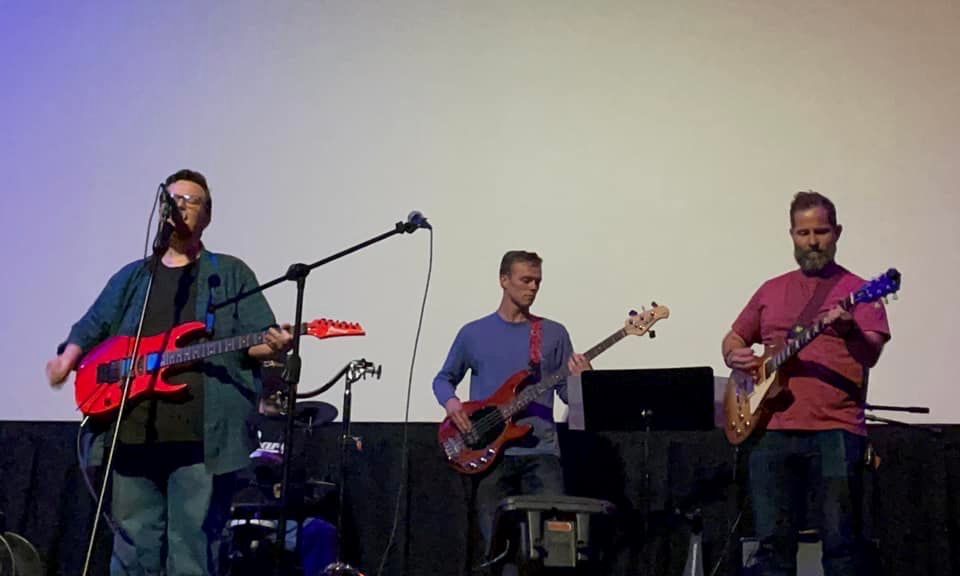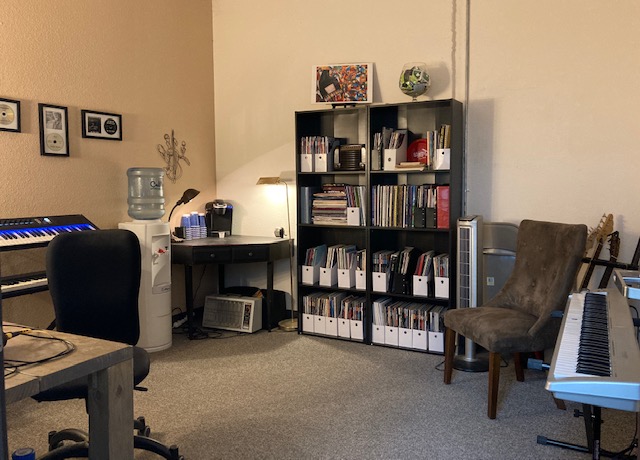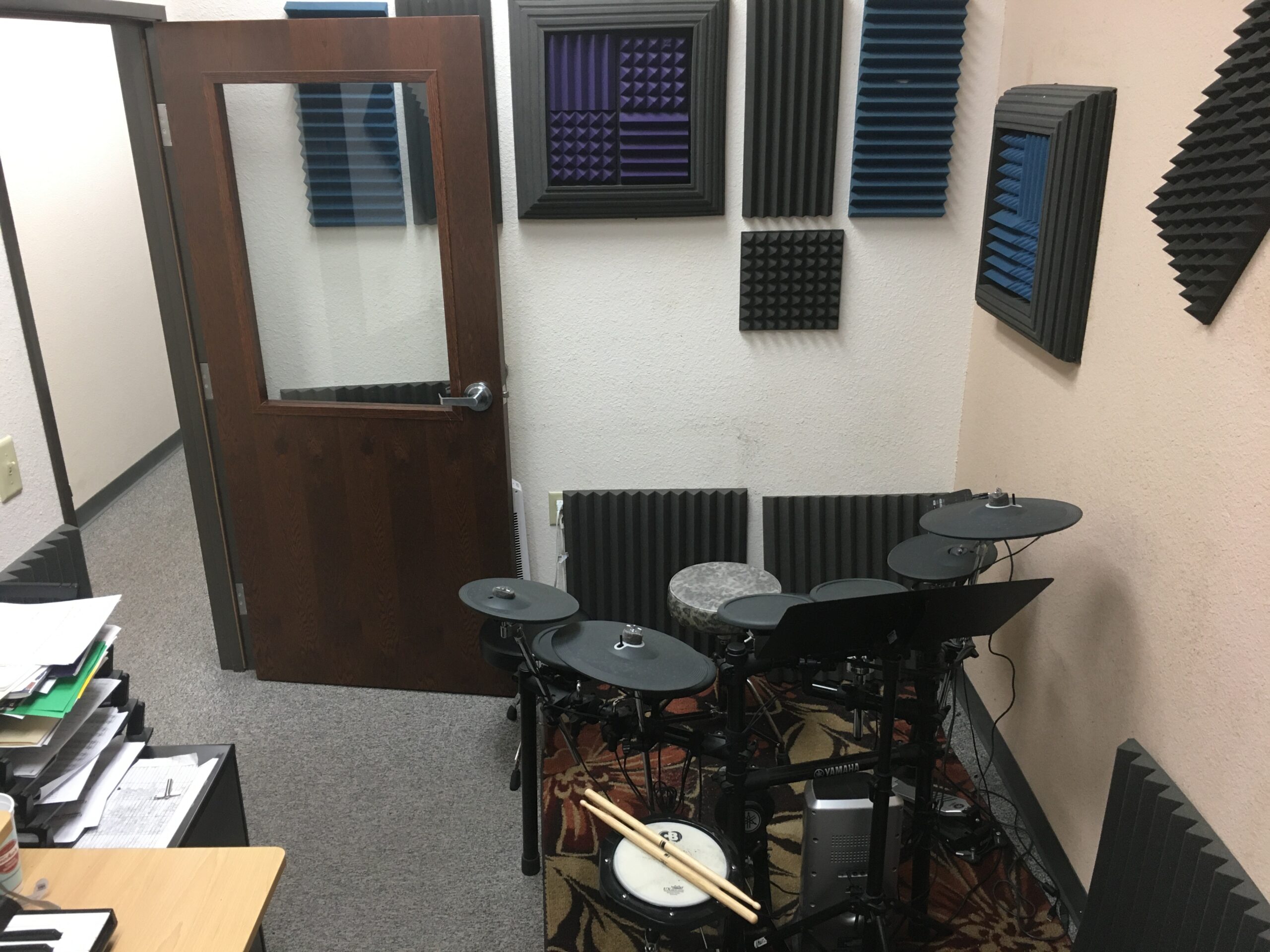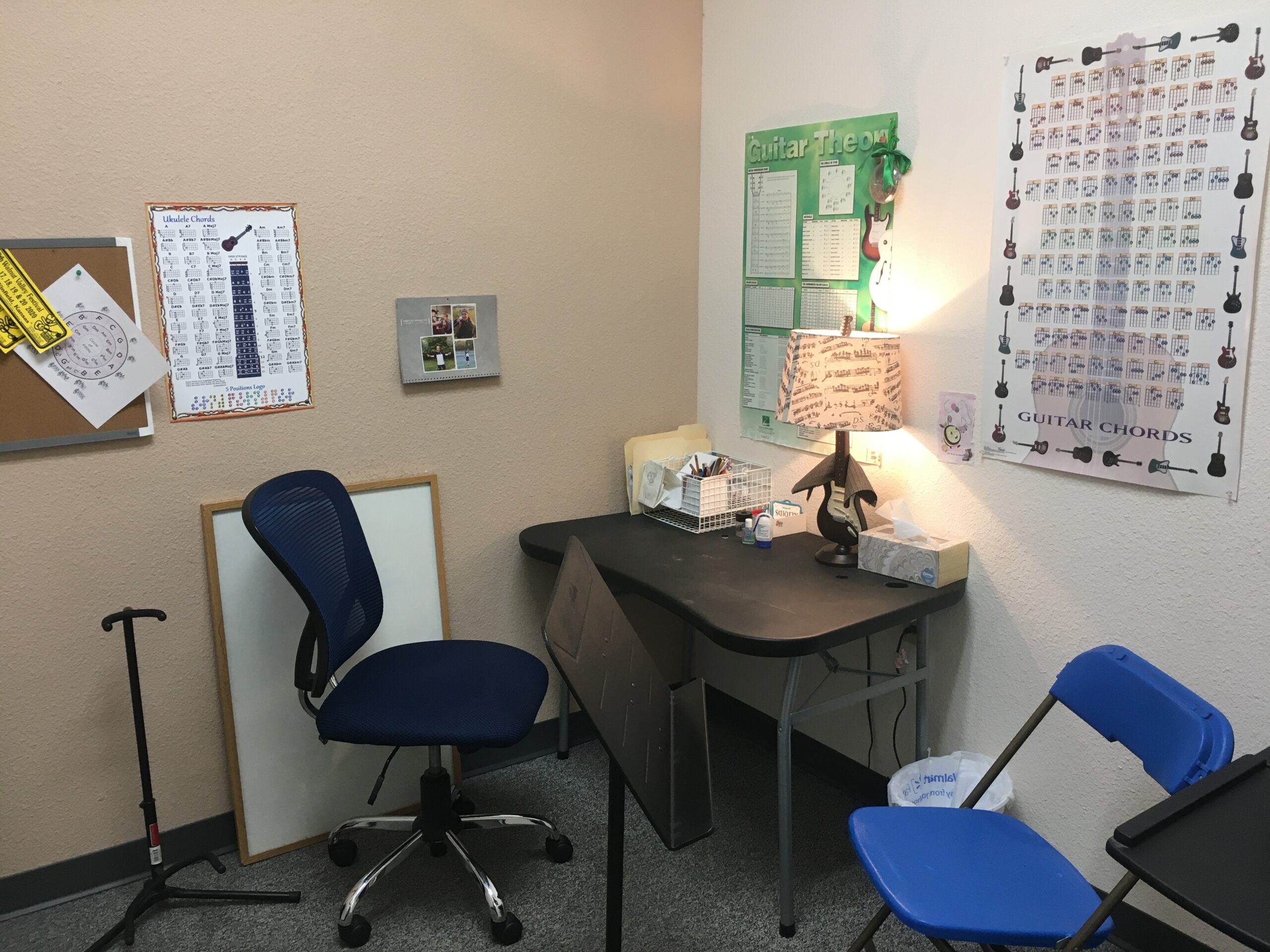 Testimonials From our Clients
Samantha Grizzle-Allen | Parent and Student
We found a home at Phillips both with the teachers and staff. I cannot imagine myself trusting my children's musical education to anyone else, and we have been to a few other places. But when we met David W. and he talked to my youngest like a young adult and did not allow excuses for my oldest, I knew we found the right place. The atmosphere at Phillips is without a doubt a family feel and their knowledge is amazing. My children actually like going to lessons now, and I bet if they could they would hang with the staff and their teachers all day. So if you want an instructor that knows music, cares about their students, and holds your children accountable to put the work in, this is the place for you. If you're an adult looking for lessons, they are great here too. I take both voice and piano here with my children.
Christine Boothe | Parent
My son has been taking guitar lessons with David Wilson since we moved to the Lawton area approximately five years ago.  He had taken lessons before, so he wasn't a beginner.  I appreciated that David took some time to see what my son already knew and identify some bad habits that needed to be corrected.  David can be critical about my son's guitar playing which is one of the many things I appreciate the most. I am paying money to have him learn guitar, not to be inflated with false bravado and wasting our time and money.  Throughout the years, not only has my son's guitar playing improved dramatically, but he has formed a close relationship with David as a teacher/mentor/friend.  David did not insist that my son learn guitar in a rigid format and make him conform to a particular curriculum, but he discovered my son's strengths and interests and has supported him in exploring many aspects of music.  I am thrilled at the musician my son has become under the direction of David. Worth every cent.
Michelle Pickett | Parent
I have five kids ranging from 9 to 17. Each one of them have taken lessons at Phillips. Reasonable price, the perfect weekly amount of work to accomplish, and much enjoyment for each one of my kids. The variety of lessons they provide allows all my children to participate and is very convenient. Lessons at Phillips have been a great experience for my family.
Pay Online
For your convenience you can make rental and lesson payments 24/7 right here. Your information is securely transmitted to us - then we process your payment manually when we're open.